Story Bateman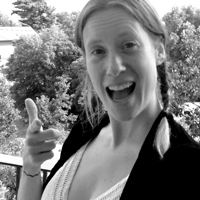 Story Bateman
Owner & Educator
Story's love of music began at an early age. She was surrounded by wonderful music teachers and artistic stimulation throughout her youth, and these influences led to a love of music and a desire to help others learn to play.
Piano lessons began at the age of 10, and Story studied the Royal Conservatory all through high school. In her teens she also quickly developed an attraction to woodwind and brass instruments.
Realizing that music was going to be a career, she applied to a number of Universities before deciding on the Malaspina University music program. While studying at Malaspina (now VIU), Story was blessed to play jazz and funk with some of Nanaimo's most wonderful musicians, including a 30-piece concert band called the Nanaimo Musicians Association and a ten-piece funk band called Decadence.
It was also at this time that Story was given the opportunity to begin her teaching career as the head piano teacher at Arbutus Music. After four years of attending Malaspina and teaching at Arbutus, Story transferred to continue her education at the University of British Columbia. While attending UBC she maintained her music lessons, commuting back to Nanaimo every weekend for two years.
In 2002, a very happy Story moved back to Nanaimo, and Natural Growth Music became a reality. Story opened her own music studio in 2003 and experiences great joy teaching every student who walks through the door.
Story Teaches All Levels of...

piano

guitar

bass guitar

woodwinds

brass

...any instrument you're passionate about
Getting Started
Interested in booking a lesson with Story? Your first 30-minute lesson is 100% FREE of charge, with no obligations to continue.
There's no risk – so contact us to book your time now!
Contact Us